Click and Drag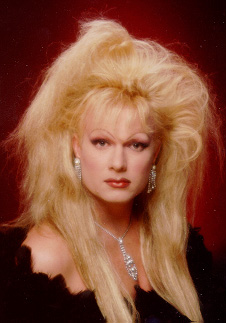 Online fun for Web Queens and Trannies
By Bonnie Burton

Trudy's Trailer
Nothing's more depressing than a drag queen forced to move out of a trailer court and into the suburbs. On part of the site, Trudy tells us her innermost thoughts about her girlfriends invading her space in a humorous online journal. The rest of the Web site has creations by her other worthy friends, including a Barbie-illustrated soap opera called Barbara's and various photos from the New York Gay Pride parades of past years.

A Field Guide to the Drag Queens of the Commonwealth of Kentucky
Provides information on drag queens, drag history places, and links to drag sites around the world. TONS of photos of queens that could make most glamour girls look like plain Janes.

The House of Diabolique
Meet a drag queen who almost starred in the movie To Wong Foo, Thanks for Everything, Julie Newmar, but was replaced by RuPaul. The House of Diabolique serves as a portfolio of modeling photos that tend to be on the more glamorous side of the drag queen genre. She poses as a robot, as an angel Madonna morph. She has a special dedication page for the troubled actress Margot Kidder as well.

Wigstock West
West Coast drag queens and drag kings strutted their stuff with their East Coast sisters at the first official Wigstock West, over Memorial Day Weekend in May, 1996.

Way Out Web
A site for drag queens, trannies, transvestites, transsexuals and transgenderists.

Glow Girl
Tips on wearing corsets, pantyhose and lingerie, how to exit a car properly, secrets to great make-up and more!.

Grae Phillips
This fabulous drag queen has an incredible Web site with a scrapbook, ideas on creating your own drag show, and most importantly, her diary!

RuPaul.com
Aside from Divine, she's probably one of the most famous drag queens around. This girl's done it all! Check out this fan site for all the latest gossip and news, as well as an amazing photo gallery!

Varla Jean Merman
Any drag queen who can sing while she fills her mouth full of spray cheese is alright in my book. Meet Varla Jean Merman. She's an entertainer with skills. I saw her show about four years ago at Josie's Juice Joint in San Francisco and she brought down the house. She shows funny home movies she made when she was first starting out as a drag queen, and sings parodies of Schoolhouse Rock songs like no one else. On her site, you can find out where her next show is, or buy her latest CD. Heck, you can even guess her weight, if you think you can.

Hedda Lettuce Worldwide
Hedda not only looks grand in pumps and can draw killer cartoons, she also hosts her own TV show which can be seen every Wednesday at 9:30PM, Channel 35, NYC Cable. It's recorded Live at Crowbar, 339 East 10th Street, NYC, Mondays at 11PM! She also has a photo album of her looking like the superstar she is. Sign up to be a Hedda member and get a cool horoscope.

What a Drag
Finnish student, Tomi Knuutila, is putting together a CD-ROM project on drag queens. Read about his research and find out how you might be able to help. Be sure to follow his links to the Jayne Mansfield clones page.

Breast Form FAQ
If you're a drag queen, member of the transgendered community or maybe just a flat-chested broad, think about using fake breasts to get the cleavage you desire. This FAQ answers all your questions including materials used in making breast forms, how to fit for a bra and how to make your own.

Christian Crossdresser's Confession
Just because you wear your mother's Sunday dress, doesn't mean you can't go to church in it. Check out this Christian crossdressing site for details on why he thinks dressing in women's clothing isn't exactly a sin, depending on whether you follow the old or new testament. Besides, when was the last time you saw an illustration of Jesus wearing slacks?

Tiffany's Tower
Nothing beats these transgendered Glamour Shots. Read about Tiffany's experience getting mall photos of her done up like a cowgirl.

Carol's Spare Closet
Carol not only has photos of herself in latex dresses wearing tons of different wigs, but also has photos of men transforming themselves into queens, step by step. Don't miss this site!

Developing a Female Voice
You can be dressed like a young Joan Crawford, but if you don't work on that voice you might as well try passing for a feminine Barry White. Melanie Anne Phillips is here to help. Follow her simple instructions to transform a deep, Army voice into an Eartha Kitt purr.

Andy Warhol Superstars
Candy Darling was an Andy Warhol actress and gender-bender icon of The Factory set. She was in Warhol's film, "Women in Revolt." She dies in1974. Lou Reed's songs "Candy Says" and "Walk on the Wild Side" are about her. This site has photos of her, as well as the other Factory regulars, Francis Francine, Mario Montez and Holly Woodlawn.
---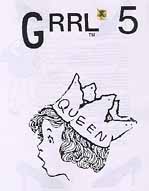 Return to GRRL #5