Welcome...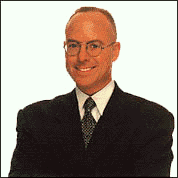 If you're looking for the personal home page done BY the fabulous Roger Black...then keep looking. Roger didn't create this, I did. After all, if you read his books, you'd know by now that Roger hates scrolling pages and would never put green text on a black background! All he does is exist, which was enough for me to make this section.

You see, I had the privilege of working with him at the @Home Network where he was the Creative Director and I was a Web Editor.

The stories that rolled off this man's tongue prompted me to make this tribute. He was one of the few reasons most of us at work made the irritating, morning trek from the city (San Francisco) to "lovely" Redwood City.

When I first met Roger, he was fascinated with my fast-food eating capacity and we promptly tried to see who could eat the most in one sitting (to the horror of our co-workers) at Kapp's Pizza Place.

Me = 7 pieces of pizza, 1 Pepsi and a handful of fries
Roger = 4 pieces of pizza, 1 hamburger, 1 milkshake and fries.

I think he won.

Ever since then I wanted to know all about Mr. Black! What's his story anyway?

And so...the Babble-On site was created to catch Roger in the act of being himself. You'll read his words of wisdom, gasp at old photos of Roger with long hair and most importantly, see if he'll break his eating record again.
---
Return to Babble-On